Welcome to the Kentucky Nerd Website!
We are all nerds at heart!
SPORTSnerd
RPGnerd
KYnerd
RETROnerd
POTLICIALnerd
We are from the Great Bluegrass State.
 We now have started live streaming on Youtube and Facebook. You can find us by searching Kentucky Nerd or follow on Twitter/Facebook/Twitch.tv @realkynerd.
The normal Podcast contains talks about politics and all the nerdy things surrounding us. We also do a special Sports Live Streaming Podcast which has been fantastic and is focus around Mountain Sports and Kentucky Basketball or whatever is on our minds at the time.
The KYnerd also does Side projects apart from his day job. If you need help with your Office Computers, Printers, or Networking drop us an
eMail
 you can also view his resume here for credentials.
Resume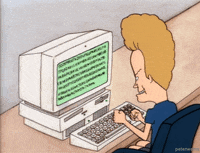 Kentucky Nerd would like to make it known, the opinions expressed on the web site, podcasts, game streams, ext. are solely those of the KN crew and in no way represent the opinions of our sponsors.
We appreciate our sponsors. Without whom, none of this would be possible.