The KentuckyNerd Podcast Network
Kentuckynerd what do we do here?
Here at Kentucky Nerd we are dedicated to creating content that most of the family can enjoy. Whether it be the
KN Sportscast
or the live streams on the official Kentuckynerd.com twitch channel
https://twitch.tv/kentuckynerd 
Technology and Gaming
We talk a lot about Modern technology and even focus aspects on retro gaming.
Gaming Reviews? Oh, yea we do that too, we have an official Steam Curator where we review games on steam that someone gifts us or personal games we want to review. You can find the full reviews right here on the website.
Want a great Gaming Community to join. Guess what? We have that too check out our Kentucky Nerd Gaming discord channel!
KNG for short.
Sports
Sports? Sure NBA, UFC, and we are part of the BBN.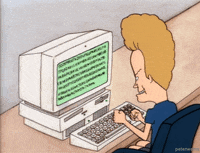 Sponsor Notice
Kentuckynerd.com would like to make it known, the opinions expressed on the website, podcasts, game streams, ext. are solely those of the KN crew and in no way represent the opinions of our sponsors.We appreciate our sponsors. Without whom, none of this would be possible.
A good Ole boy from Kentucky
The founder of Kentuckynerd.com is from Magoffin County but now resides in Winchester Kentucky where all this started.