Kentuckynerd.com The Retro Gaming Kentucky Blog you wanted
Here at Kentucky Nerd  I mostly will be covering Retro Gaming from the NES to the Sega Saturn. Somtimes I might write indie game review or PC game review but the main focus will be retro gaming now.
Curretly covering Sega and Sega Saturn games on Twitch.
The official YouTube Channel SmangoTV  is now nothing but Retro Gaming Live Streams and Reviews.I also try to feature edited Live Streams for easier viewing. SmangoTV is also available on facebook as well but is mostly a collection of all my content.
If you enjoy reviews, thoughts on SNES and Retro games then you are at the right place.
You can also find all of my equipment and recommended software and setups in my corner.
Better Known as Smango's Corner.
The Kingdom
The Kingdom of Kentuckynerd is a brand new idea. If you want to guest post a review about a retro game or Indie title Let me know!
Then you can officially become part of the Kingdom as a Knight (Author). Joining the many ranks of other knights within the Kentuckynerd  Kingdom. Join up on the Reto Gaming Discord and let's discuss some of our old favorite games! Be sure to follow me on twitter too. @realkynerd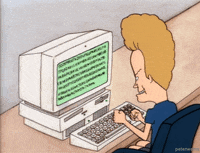 I also will be producing a podcast. Which will cover the same stuff it juts will be on the audio format! You should check it out as well if podcasting is your thing. The Full Tech Podcast will focus only on PC games and Tech News. Most likely I will be moving all computers and tech related content to the YouTube channel rather than devliering here at KN.
You can find the Full Tech YouTube Channle Here.
What is a Smango
I wrote a post about this whenever KN was in it infancy. I'm just a small town guy (from Magoffin County, Kentucky) that loves video games and talking about them!
With tons of opinions of all games, and lots of experience with gaming and technology I decided to start my Kentucky Blog. Better known as Kentuckynerd.com
I've also started up an Arena First Person Shooter blog. Be sure to go check it out as well!