The KentuckyNerd Podcast Network
Kentuckynerd what do we do here?
The KN Podcast Network we are dedicated to creating family content from our roots of Magoffin County Ky. Whether it be the
Hornet Pride Radio
or the live streams on the official Kentuckynerd.com twitch channel
Technology and Gaming
We talk a lot about Modern technology and even focus aspects on retro gaming.
Gaming Reviews? Oh, yea we do that too, we have an official Steam Curator where we review games on steam that someone gifts us or personal games we want to review. You can find the full reviews right here on the website.
Want a great Gaming Community to join. Guess what? We have that too! Join up in our KN
Gaming Discord Community
right now!
Local Magoffin County KY Sports As well!
Sports? Sure we love talking about our beloved Magoffin County KY Hornets! We will always be a supporter of sports!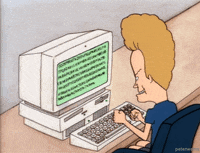 Sponsor Notice
Kentuckynerd.com would like to make it known, the opinions expressed on the website, podcasts, game streams, ext. are solely those of the KN crew and in no way represent the opinions of our sponsors. We appreciate our sponsors. Without whom, none of this would be possible.
Magoffin County KY Has Nerds too
The founder of Kentuckynerd.com is from Magoffin County KY but now resides in Winchester Kentucky known as Smango or Johnathan Howard.
The Co-Founder Agelessfate is also from Magoffin County KY!
Imagine that, both nerdy and tech guys straight from the hills? Kind of amazing huh?
In Magoffin County KY there aren't many places a nerd can go. We have searched the internet and other places in Kentucky and have made this awesome website!
Ever think about blogging? We need more Writers! Maybe you want to talk about the latest video game or piece of technology. You now have a place to do so.