Kentuckynerd.com The Kentucky Nerdy Blog you wanted
I write reviews for Indie PC Games specifically for Steam Games and EA's Origin. Also focusing on Indie Nintendo Switch games and Nintendo games (Sometimes NES Collecting too.) The official YouTube Channel SmangoTV available on facebook as well. Focusing on doing video reviews on games and gaming hardware. Sometimes I will write about certain trends and stuff I notice within the whole gaming realm but going forward. Indie action adventure titles is were I will be.
If you enjoy reviews, Discussing PC games on Steam or EA then you've come to the right place.
You can also find all of my equipment and recommended software and setups in my corner.
Better Known as Smango's Corner.
The Kingdom
The Kingdom of Kentuckynerd is a brand new idea. If you want to guest post a review about a certain Indie title on Steam/Switch/Origin. Then you can officially become part of the Kingdom as a Knight (Author). Joining the many ranks of other knights within the Kentuckynerd  Kingdom.
We are battling the forces to get some of these great indie titles noticed that otherwise would've fell by the waste side long ago.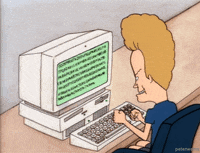 I also will be producing a podcast. Which will cover the same stuff it juts will be on the audio format! You should check it out as well if podcasting is your thing.