If you are a gamer in the great state of Kentucky, that loves Kentucky and Gaming… Then you have found the right place to be for Kentucky gaming.
We have started up the official Clan called *KNG* across multiple games as of right now.
Or, Kentucky Nerd Gaming.
How to join? Simply hit us up on discord! Little hint you don't have to be from KENTUCKY!! Everyone is welcome!
—> bit.ly/NP_Gaming <— Click here to join the Discord!
***UPDATE 2019***
KNG Gaming has joined forces with
NP Gaming
Whenever you join the Discord now you will be directed to NP Gaming! Come and play all kinds of games with us and chat with Smango! There is also a Retro only Discord I've started it is located in the allies channel.
The games we play as follows…
The Division 2 PC Clan
The Division 2 has launched and we are now expecting new members to be joining anytime! The Division 2 is an always online MMO 3rd Person shooter game. Complete with PVP and Raids. The latest raid is coming anytime now you might as well have a good clan to get started!
This is by far our most active game and brings in the most people active gamers.
Being the #1 Hit on Google for our discord has it perks whenever you search for Destiny 2 PC Clan.
Kentuckynerd.com Gaming is the first search result. We are the most active clan I've seen, we have multiple requests daily and are only accepting people that use discord. So if you are a PC gamer looking for the most active Destiny 2 Clan, why not make it Kentucky Gaming?
Plenty of people that know how to complete the raid, there is usually always someone online to help you!
What even is Destiny 2?
Well, it is basically an MMORPG First Person Shooter from the Creators of Halo Bungie.
Kill stuff, get lots of cool loot. Perfect for Kentucky Gaming.

Easily our 2nd biggest clan is our Black Squad Clan. Black Squad was originally known as Viper Circle.
Our Official Gamemaster is leading the charge full force in this Free 2 Play game available on Steam! Kentucky Gaming loves free stuff…so should you!
If you love First Person Shooters that take quite a bit of skill. This game is for you and we hope to have you join us soon!
Specifically more around the Free 2 Play Battle Royale. While we can't create a clan (not yet at least) it is still nice to have Squad Mates to team up with.
Take your team of Kentucky Gaming (KNG) misfits alongside you against 96 other people and let's see if you can last! Tons of active people always willing to play.
We have a post on the forums that is getting a few hits to the discord. Let's get more cool people to play with!
We also play with multiple PS4 only players right on PC. We can show you how!
Still in early access, if you like fast action arena shooters. This game is for you, ran personally by yours truly this is one of my favorite game franchises of all time. I have become beyond addicted to this game and always looking to improve my skills with fellow teammates.
A laundry list of new improvements are coming including one of my favorite game types from Quake III Arena, Instagib
I have a Quake Tattoo on my right arm so it is natural in my 30s that I'm going to be pushing the latest game installment. The game will be going completely Free 2 Play soon but right now requires the 29.99 early access.
Join Kentucky Gaming today and let's improve our skills together before the influx of newbies joins up. Right now is the time to join because all of the TRUE quake fans that have played the game for years is online playing and you have a chance to learn from them.
I stream this just about every weeknight I get a chance right on twitch.
https://www.twitch.tv/kentuckynerd
The Official Twitch Channel of Kentuckynerd.com

Overwatch is a First Person Shooter that heavily relies on specific characters and character roles. Each character has a specific level of health/speed/skill that allows them to assist the rest of their team.
Kentucky Gaming has started recruiting on this game so maybe we can get a competitive group together to help. We already have several VERY dangerous players in the Clan playing with them alone should get you very good at this game.
Diablo III
With each new season that Diablo III releases there is a plethora of gamers willing to take on the next cool task Blizzard gives us. This game is completely loot happy and you will play for hours without even realizing it.
Kentucky Gaming will always continue to be a huge supporter of Diablo based games. It is 100% one of my favorite games. With Diablo II remastered coming out soon we may just pivot onto that amazing game.
With other awesome action RPGs on the way who knows. We just know Kentucky Gaming will be there to take on whatever evil lies ahead.
More Games
Tons of more games will be added to this list for years to come. Have suggestions on which games we should take a swing at?
Just join on DISCORD AND SUGGEST IT. KNG is not even 1 year old and we have tons of gamers already willing to put forth the effort to find other members! While
Conclusion
Kentucky Gaming or known as the KNG Clan we are striving to have a friendly environment for everyone to come and play video games. We do get competitive and occasionally throw our equipment across the room during the aggravation periods.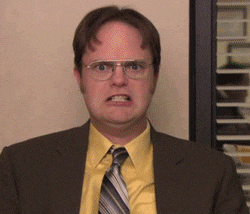 But we all mean well and want everyone to do the best that they truly can.
If you are looking for a group of people that are normally the age range 21+ then this is for sure the place you want to be.
The Core group are not 20-year-old Hardcore gamers anymore, most of us have a family and full lives to live outside of gaming.
We still love gaming, PC Gaming, Retro, Consoles, heck if you don't like games we still have plenty of chats!
Family Friendly Political Debates, Music, Videos and More.
So what are you waiting for? Join Kentucky Gaming Today!