---
KN Gaming Clan [KNG] the Discord Gaming Community
---
The Discord Gaming Community and KN Gaming started because we happened to get the #1 search result on google because of the massive hit Destiny 2. After a few name changes and staff changes we have brought everyone the official abbreviation.
The official abbreviation is KNG.
Or, KN Gaming.
How to join? Simple hit us up on discord!!! Everyone is welcome! That includes all skills, race, gender etc!
You will get a message from a bot with a welcome message and a few commands to use. Use them and join up in the role! It is that simple but maybe you want a more in depth look at what all we play before you take the plunge.
Sure thing!
Games in the Discord Gaming Community
Want a quick list of what games we play? Here you Go!
Destiny 2
Fortnite
Quake Champions
Warframe
Fallout 76
Black Ops IIII
Overwatch
Paladins
Shellshock Live
Just join discord and be sure to SELECT a role to get started!
We are officially Verified on Guilded.GG as a strong gaming community. We use Guilded.GG for making calendar events that directly syncs with our amazing discord gaming community!
To check out our Guild.gg page head over there by clicking right here!
New to Discord
Maybe you are new to discord, so why in the world would you want to join a discord gaming community?
The answer is simple! Because it is a fantastic way to communicate, you have chat rooms, specific to each game according to how you setup discord.
You have certain voice channel specific to each game, or application you are currently working on.
The KNG Discord Gaming Community staff is completely working around the clock to make sure you have a pleasant experience whenever you game with us!
Here is a friendly video on what to do after you join the KNG Discord Gaming Community.

So what Games do we support at KN Gaming? [KNG]
---
This is by far our most active game and brings in the most people and active gamers.
Being the #1 Hit on Google for our discord has it's perks whenever you search for Destiny 2 PC Clan.
Kentuckynerd.com or KN Gaming is the first search result. We are the most active clan I've seen, we have multiple requests daily and are only accepting people that use discord. So if you are a PC gamer looking for the most active Destiny 2 Clan, why not make it KN Gaming?
Plenty of people that know how to complete the raid, there is usually always someone online to help you!
What even is Destiny 2?
Well, it is basically an MMORPG First Person Shooter from the Creators of Halo known as Bungie.
The Latest Expansion or DLC has dropped for Destiny 2 and the KN Gaming Clan has grown to almost 7 clans now and showing no signs of slowing down.
Some of the best leaders on the planet will make sure you learn your way around the universe.

Kill stuff, get lots of cool loot. Perfect for KN Gaming.
Black Squad
---

Easily our 2nd biggest clan is our Black Squad Clan. Black Squad was originally known as Viper Circle.
Our Official Gamemaster is leading the charge full force in this Free 2 Play game available on Steam! KN Gaming loves free stuff…so should you!
Black Squad kind of reminds you of the tactical shooter Counter-Strike, they play quite similar shooting in all choke points and working as a team using call outs.
KN Gaming Black Squad clan is lead by the furious leader that goes by the name of RX- The Judge.
If you love First Person Shooters that take quite a bit of skill. This game is for you and we hope to have you join us soon!
---
Specifically more around the Free 2 Play Battle Royale. While we can't create a clan (not yet at least) it is still nice to have Squad Mates to team up with.
Take your team of KN Gaming misfits alongside you against 96 other people in the squad mode and let's see if you can last! Tons of active people always willing to play.
We have a post on the forums that is getting a few hits to the discord. Let's get more cool people to play with!
Since Fortnite has gone completely Cross-play we can play with everyone!. We can show you how!
Not only do we play Battle Royale, but we play Save the World. The PVE or story to Fortnite.
If you are looking for people to Save the World with? Why not Save the world with KN Gaming?
We already have a great Fortnite Leader willing to step up and take charge if and when clans become available for Fortnite so you might as well get yourself in a position now!
Join KNG today and join in on the fun of the community viewer games and events!
Quake Champions
---
Still in early access, if you like fast action arena shooters. This game is for you, ran personally by yours truly this is one of my favorite game franchises of all time. I have become beyond addicted to this game and always looking to improve my skills with fellow teammates.
A laundry list of new improvements are coming including one of my favorite game types from Quake III Arena, Instagib
I have a Quake Tattoo on my right arm so its natural in my 30s that I'm going to be pushing the latest game installment. The game will be going completely Free 2 Play soon but right now requires the 29.99 early access. I believe you will gain access to 1 champion with the ability to unlock all champions from leveling up and getting lloot boxes With so many champions to choose from it might be hard from the start to know who to chose.  That's why you need to practice with people who love this game.
Many patches and many changes have happened since Quake Champions released. More Champions and More matchmaking are coming.
KN Gaming loves Quake Champions and will continue to play it we are just waiting for CTF to start a KN Gaming Quake Champions CTF Team!
Join the KNG Discord Gaming Community today and let's improve our skills together before the influx of newbies joins up. Right now is the time to join because all of the TRUE quake fans that have played the game for years is online playing and you have a chance to learn from them.
I stream this just about every weeknight I get a chance right on twitch.
https://www.twitch.tv/kentuckynerd
The Official Channel of Kentuckynerd.com and KN Gaming.
All donations and bits go to the improvement of the website and the KNG Discord Gaming Community!
Overwatch
---

Overwatch is a First Person Shooter that heavily relies on specific characters and character roles. Each character has a specific level of health/speed/skill that allows them to assist the rest of their team.
KN Gaming has started recruiting on this game so maybe we can get a competitive group together to help. We already have several VERY dangerous players in the Clan playing with them alone should get you very good at this game.
KNG has diamond level players so that you can learn off of them and get better in this discord gaming community.
We have some very experienced gamers without our ranks some of them are willing to coach other players and help them get better.
Our goal in KN Gaming is to have a fairly decent competitive team in the near future. With the amazing staff, we have now willing to put forth an effort and hold our famous Pick Up Games.
Yea that's right you read it here, we play schoolyard player pick ems and play OVERWATCH it is a blast.
What else do you really need to hear? That should be enough if you enjoy overwatch at all to get you to join the KNG Discord Gaming Community!
Diablo III
---
With each new season that Diablo III releases there is a plethora of gamers willing to take on the next cool task Blizzard gives us. This game is completely loot-happy and you will play for hours without even realizing it. Grinding hours after hour to just find a best in slot item, it's not unheard of.
Playing hardcore, or softcore it doesn't matter there is always someone wanting to slay the demons sent from Hell. Level up and get tips from some of the top gamers in the clan, got a twitch channel and want to promote KN Gaming? Sure thing just be sure to get ahold of one of the community managers before you decide to try and spam your link to everyone.
KN Gaming will always continue to be a huge supporter of Diablo based games. It is 100% one of my favorite games. With Diablo II remastered coming out soon we may just pivot onto that amazing game.
With other awesome Action RPGs on the way who knows. We just know KN Gaming will be there to take on whatever evil lies ahead.
Oogarama is an online streamer always wanting to help out the next Diablo III person maybe with a rush. Be sure to join up in our Discord to communicate with him so he can show you the way to truly hunt down those demons along with those legendaries.
Diablo III Discord Gaming Community is a great place to be. Why not make it the KNG Discord Gaming Community.
Tom Clancy's Rainbow Six Siege
---
Rainbow Six Siege is said to be the best Tom Clancy game to date.
So KN Gaming is decided to start recruiting for it! I mean why not? We already have some devoted members willing to be leaders and make a competitive team.
Come on in and break down the door with some of the friendliest people you've ever met.
Hit up one of the Community Managers known as Sgt. Risner on Discord to get you started on the right path to victory, also one of the original members of KN Gaming even before it was KNG.
Kick open the door, or well blow them up with KNG members. The spark is back and is burning bright with our KNG Rainbow Six Siege team!
The Discord Gaming Community KNG is now recruiting hard for Rainbow Six. Be sure to join up and always have great friends and community members to play with!
Don't try to play this game alone with PUGS. Play with true members of a great community.
Dauntless
---

Why not add another game to the mix of games we play?
Dauntless just launched and is already extremely popular! Don't spend your time looking for players after you have already spent all that time logging into the game.
Join the Discord Gaming Community and grow! Tons of people to play with the games you love!
We welcome all Skill levels of all Slayers ready to take on the monsters and world of Dauntless.
Dauntless is still a growing game itself, we do have a guild set up but as the game progresses so we will. This is a great monster hunter online game, that is free to play.
We will continue to develop along side this great game. Be sure to join the best Discord Gaming Community before its too late!
The Division 2
---
Tom Clancy released a pretty awesome game a few years ago named The Division. We know it is now riddled with hackers and cheaters but the story, gameplay are still very fun.
We are opening up recruitment for leaders as well as gamers for The Division 2 PC Clan for KNG.
The Division 2 is supposed to allow you to play solo. But, what kind of Online game would that be that you would want to play solo!?
Join up with a bunch of great people from KNG and let's build the Division 2 PC clan up!
Paladins
---

We are quite literally still starting up the full recruitment for Paladins team. Some of us are still looking to reach the playlist of ranked!
Want to coach? We need it!
Always wanted to play the tank? Yeap we need that too.
KNG is looking for all the right pieces to fit. Most of our matches will always be streamed on twitch on the KN twitch channel twitch.tv/kentuckynerd.
Right now we barely have enough to throw a team together. Our thoughts are to be able to scrimmage each other and get better before competing so we are taking anyone, highly skilled or just starting out and wanting to grow and become better! Join our discord gaming community now and let's talk.
Paladins is a great game, and highly competitive First Person shooter. We are willing to learn and teach together!
Warframe
---

Space ninjas. What else do you really want in life? We have tons of members already in high-level gear, running around in some of the best frames decked out.
Want a place to learn how to play Warframe look no more.
KNG still has quite a few newbies running around whenever we get the chance to play. Don't feel alone if you aren't the greatest at the game we all are willing to teach and help out even the newest person to PC gaming.
KNG is the perfect Discord Gaming Community looking for the best and friendlist people.
Shellshock Live
---

Co-Owner Agelessfate just hit level 100 on Shell-Shock Live.
If you are wanting to get better at a game, why look anywhere else? A level 100 tank might know a thing or 2 about playing this game.
Do yourself a favor, join up in KNG, join up in the live streams and have a great time with a cool dude.
Black Ops 4
---
Looking for a Black Op 4 Clan? What about one that already has a massive Discord Gaming Community that loves First Person Shooters?
We already have tons of members ready to dive into Black Op 4 whenever it releases.  Check out one of our members post about the upcoming Black Ops 4 Game.
Can't wait to get on the battlefield with my KNG members and do some Blackout and Team Deathmatch.
Fall Out 76
---

Did you really think KNG wouldn't be recruiting for one of the most massive First Person MMO Shooters coming out? Please.
We already have great leaders willing and recruiting for the Fallout 76 PC Guild! You know you need a great Discord Gaming Community to join and be a part of!
Seriously, anyone reading this post it's time you join what are you waiting for!? KNG is the upcoming gaming community you were and will be wanting to be a part of!
Fallout 76 looks to be an amazing game, and you need amazing friendly and supportive people to play with. All you have to do is look at the success of our Destiny 2 PC Clan! We are legit one if not the biggest Destiny 2 clan on the planet. I think most of our leaders and members might know a thing or 2 about running a terrific clan.
More PC gaming than you could possibly imagine.
---
Tons and tons of more games will be added to this list for years to come. Have suggestions on which games we should take a swing at?
Just join on DISCORD AND SUGGEST IT. KNG is not even 1 year old and we have tons of gamers already willing to put forth the effort to find other members!
Many friendly faces, some you will grow to love, some you will grow to hate. At KN Gaming we are an up and coming Discord Gaming Community and we would love to have everyone!
Where is the Clan based?
---
The founder is from a very small town called Salyersville. From the County Magoffin in the great state of Kentucky. Growing up there wasn't a lot of pc gamers especially in that area and if there was it was mostly just some of my friends and family playing Deer Hunter or something. While Deer Hunter was a great game back in the 90s I was still more interested in Quake and other amazing games like Half-life and Simcity 3000. While I don't live in Salyersville anymore I still reside in Winchester Kentucky, where the base of operations is running for now until we get a nice studio for podcasts and such.
We search for all gamers not just in Kentucky but that is what makes up the Discord Gaming Community!
Join The Discord Gaming Community!
---
We are striving to have a friendly environment for everyone to come and play video games. We do get competitive and occasionally throw our equipment across the room during the aggravation periods.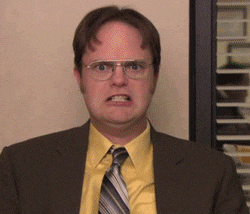 But we all mean well and want everyone to do the best that they truly can.
If you are looking for a group of people that are normally the age range 21+ then this is for sure the place you want to be.
The Core group are not 20-year-old Hardcore gamers anymore, most of us have a family and full lives to live outside of gaming, so don't be discouraged, dads and moms… We understand.
We still love gaming, PC Gaming, Retro, Consoles, heck if you don't like games we still have plenty of chats! Maybe you are just looking for a friend to talk to that is completely fine too!
So what are you waiting for? Join KNG Today!
By clicking the link above and getting in discord!